Entdecken Sie mit den Taj Hotels in Indien historische Städte & Sehenswürdigkeiten, Küsten & Strände oder wundervolle Landschaften...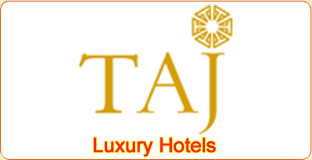 Taj Hotels in Delhi, Indien
Taj Hotels in New Delhi
Taj Palace Hotel, New Delhi
The Taj Mahal Hotel
Taj Hotels in Punjab, Indien
Taj Hotels in Amritsar
Taj Hotels in Chandigarh
Taj Chandigarh, Punjab
Taj Hotels in Jaipur
Taj Rambagh Palace, Jaipur
Jai Mahal Palace, Jaipur
Taj Hotels in Udaipur, Indien
Taj Lake Palace, Udaipur
Taj Hotels in Jodhpur, Indien
Taj Umaid Bhawan Palace,Jodhpur
Taj Hotels in Madhya Pradesh
Taj Hotels in Kanha National Park
Banjaar Tola, Kanha National Park
Taj Hotels in Bandhavgarh Park
Mahua Kothi, Bandhavgarh Park
Taj Hotels in Pench National Park
Baghvan, Pench National Park
Taj Hotels in Panna National Park
Pashan Garh, Panna National Park
Taj Hotels in Uttar Pradesh
Taj Hotels in Varanasi am Ganges
Nadesar Palace, Varanasi
Taj Hotels in Indien Westen
Taj Hotels in Maharashtra
The Taj Mahal Palace
Taj Lands End, Mumbai
Taj Wellington Mews, Mumbai
Taj Hotels in Goa
Taj Exotica Resort & Spa
Taj Hotels in Indien Süden
Taj Hotels in Bangalore
The Taj West End
Kuteeram Bangalore
Taj Hotels in Hyderabad
Taj Falaknuma Palace
Taj Krishna Hyderabad
Taj Banjara Hyderabad
Taj Deccan Hyderabad
Taj Hotels in Chennai, Indien
Taj Coromandel, Chennai
Taj Club House , Chennai
Taj Hotels in Indien Osten
Taj Hotels in Westbengalen
Taj Hotels in Kalkutta
Taj Bengal, Kolkata
Vivanta by Taj in Rajasthan
The Gateway Hotels by Taj in Rajasthan
Die besten Heritage Hotels in Delhi
The Imperial, New Delhi, Indien
Taj Rambagh Palace , Jaipur , Indien
Reisebüro für günstige Hotelangebote
Authentische Hotelbewertungen in Indien
Die Weltklasse - Hotels in Indien
Taj Hotels Resorts and Palaces in Indien
Taj Hotels Resorts and Palaces, gegründet 1901, zählt zu Asiens größten und renommiertesten Hotelgruppen. Gründungshaus ist das legendäre Taj Mahal Palace and Tower in Mumbai. Zum Portfolio gehören heute 100 Hotels an 56 Standorten in Indien sowie 17 weitere Häuser auf den Malediven und Sri Lanka, in Bhutan, Malaysia, Australien, Großbritannien, USA, Afrika und dem Nahen Osten.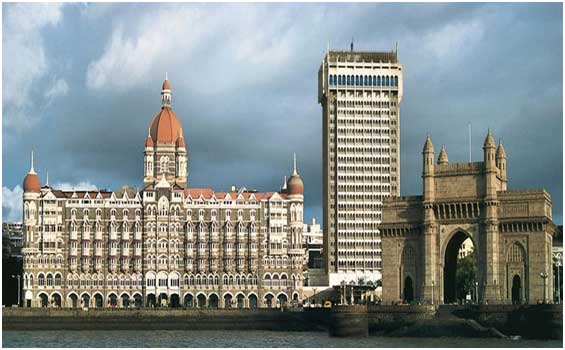 In den Taj Hotels relaxen Sie und tanken neue Kraft in atemberaubender Umgebung. An den schönsten Reisezielen Indiens finden Sie in den Taj Hotels immer die Oase, die Ihnen neue Energie schenkt. Höchster Komfort und modernste Technik, kombiniert mit dem Zauber Indiens mit all seinen unentdeckten Farben, Gerüchen und kulinarischen Köstlichkeiten lassen Ihren Aufenthalt in den Taj Hotels Resorts & Palaces zu einem unvergesslichen Erlebnis werden. Vertrauen Sie auf die Erfahrung und Tradition dieser einzigartigen Hotels und Resorts.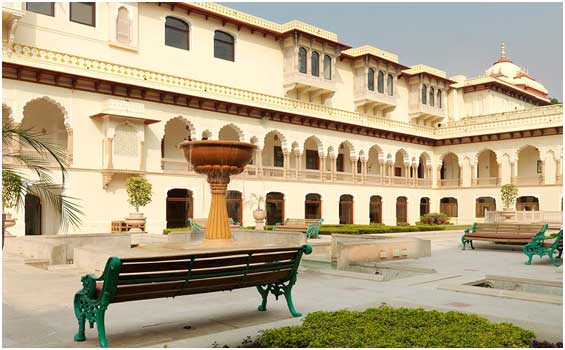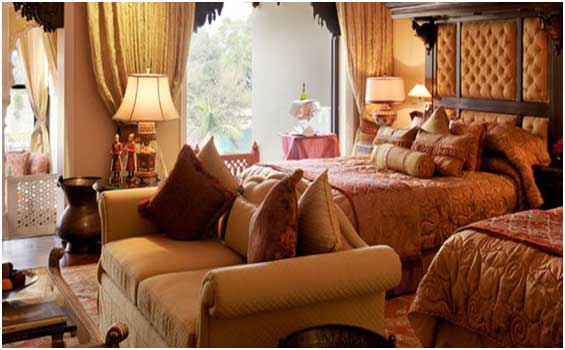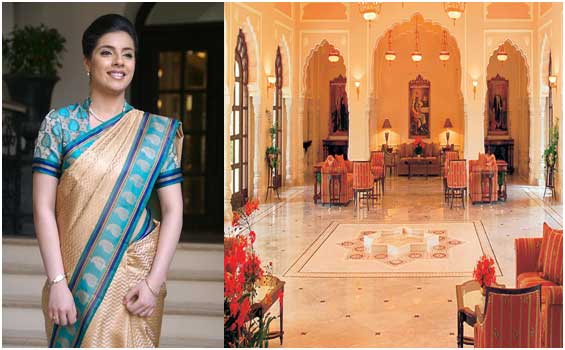 Entdecken Sie die exotische und einmalige Atmosphäre Indiens, die besondere Gastfreundlichkeit und den Charme einer unvergleichlichen Welt.
In den eleganten und luxuriösen Taj Hotels Resorts & Palaces erleben Sie Indien von seiner besonderen Seite. .....